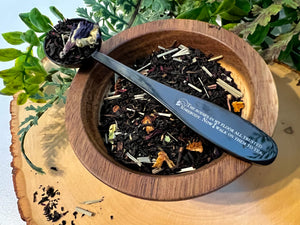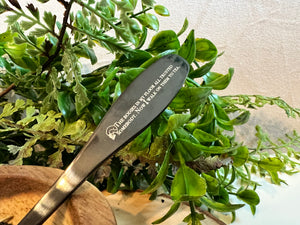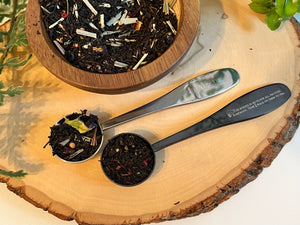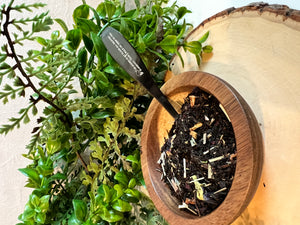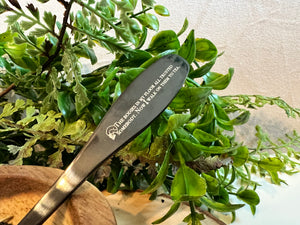 "Bodies in my Floor" ADSOM - Loose Leaf Measurement Teaspoon
"The Bodies in my floor all trusted some one and now I walk on them to tea."
These beautiful spoons make measuring the perfect cup of tea  just a little magical. 
The quote is from A darker Shade of Magic, 
With a black finish and Measuring approximately 5 inches, The letters are engraved so there is no risk of rubbing off the quote.