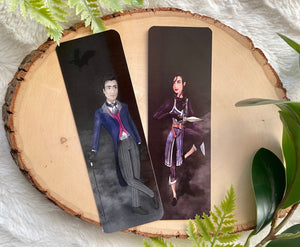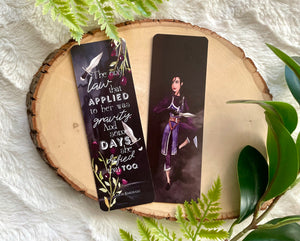 "Kaz & Inej" Double Sided Bookmarks - Character Set
These double sided bookmarks are inspired by the Six of Crows duology and are available as a set, one of Kaz and one of Inej or individually. 
Kaz Side B: "I would come for you. And if I couldn't walk I would crawl to you." 
Inej Side B: " The only law that applied to her was gravity. And some days she defied that too."

Each bookmark measures 2 inches by 6 inches and is professionally printed on 15pt card stock, meaning they are as thick as they are fancy. These bookmarks are complete with rounded corners.