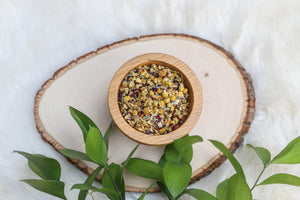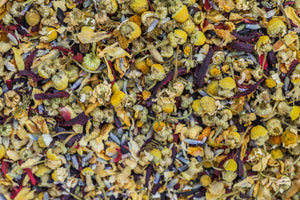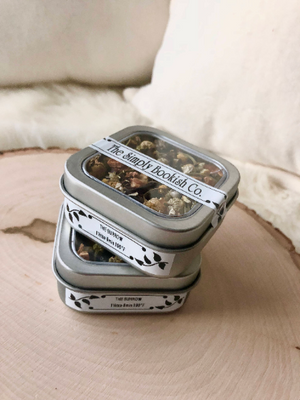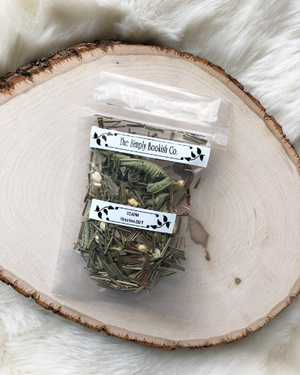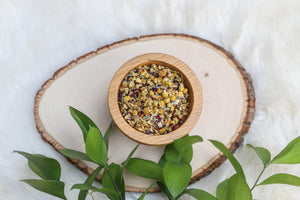 "Burrow" - Orange Hibiscus Chamomile tea - Chronicles of Narnia
"The Burrow" is as homey and comforting as the place that inspired it. The Beavers took in Lucy, Edmund, Susan, and Edward out of the Frozen landscape, gave them a spot of tea and filled them in on the prophecy that would change everything they knew. Good thing they were friendly, even if Mr. Beaver was a bit cranky. 
A calming  chamomile herbal blend with citrus, lavender and hibiscus. The perfect relaxing cup. 
1.5tsp - 6 min - 190°F
Quantity info: 
Each Sample baggie has strip labels and contains enough to make at least 4 servings
Each Medium baggie has a round sticker label and contains enough to make at least 10 servings
Each Tin (2" wide, 2" long, 1" deep) makes 8-10 servings


Ingredients: 
The Burrow: chamomile, hibiscus, orange peel, lavender buds. (Naturally caffeine free)


Note:
Please note these tins are small but will make the quantity of tea specified while following directions. 
Volume in the bag varies on brewing instructions so a tea that requires 1 tsp. per serving will contain less tea by volume than one that requires 2 tsp.
Teas included are blended and packaged in a home kitchen. 
Please contact us with any allergen concerns! 

Allergen Notice: 
Cassian: contains Tree Nuts (coconut)
Original distributor of some of the ingredients for all teas also package and store tree nuts, soy, and dairy in common areas.