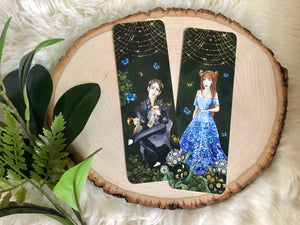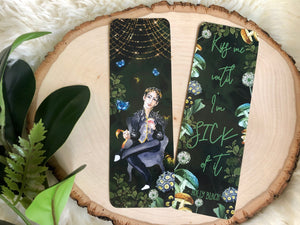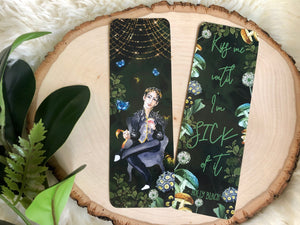 "Folk of the Air" Double Sided Bookmarks - Character Set
These double sided bookmarks are available as a set One of Jude and one of Cardan or individually. 
Cardan Side B: "kiss me until I'm sick of it." 
Jude Side B: " instead of being afraid I could become something to fear."

Each bookmark measures 2 inches by 6 inches and is professionally printed on 15pt card stock, meaning they are as thick as they are fancy. These bookmarks are complete with rounded corners.