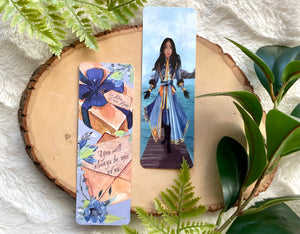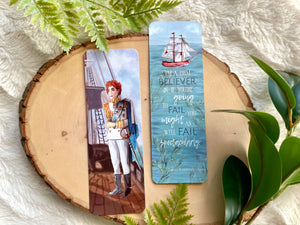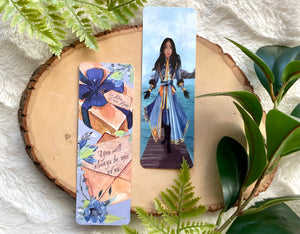 "Nikolai & Zoya" Double Sided Bookmarks - Character Set
These double sided bookmarks are inspired by the Grishaverse and are available as a set, one of Nikolai and one of Zoya or individually. 
Nikolai Side B: "I am a firm believer in if you are going to fail, you might as well fail spectacularly." 
Zoya Side B: " You will always be one of us."

Each bookmark measures 2 inches by 6 inches and is professionally printed on 15pt card stock, meaning they are as thick as they are fancy. These bookmarks are complete with rounded corners.