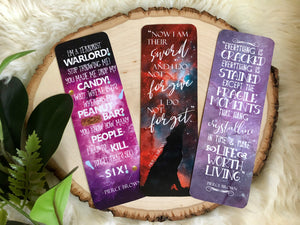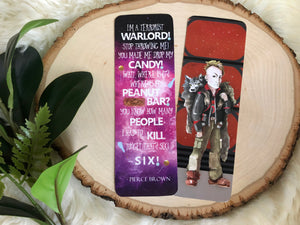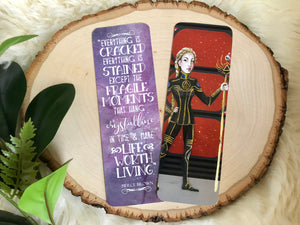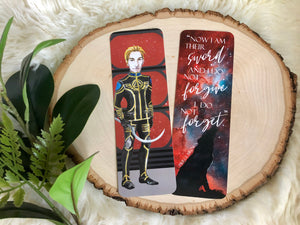 "Red Rising" Double Sided Bookmarks
These double sided bookmarks are available as a set or individually. 
 Darrow Side B: "Now I am their sword and I do nit forgive. I do not forget. "
Mustang Side B:"Everything is cracked. Everything is stained, except the fragile moments that hang crystalline in time and make life worth living." 
Sevro Side B: " I am a terrorist war lord. Stop throwing me. You made me drop my candy! Wait, where is it?! Where is my peanut bar? You know how many people I had to kill to get that? Six. SIX!"
Each bookmark measures 2 inches by 6 inches and is professionally printed on 15pt card stock, meaning they are as thick as they are fancy. These bookmarks are complete with rounded corners.